MUBSO PRESENTS
Pastorale
PROGRAMMOZART | MAGIC FLUTE OVERTUREGOH | AFTER RAIN COMES THE RAINBOWDVORAK | AMERICAN SUITE IN A MAJOR INTERVAL BRAHMS | SYMPHONY NO. 2

ABOUT MUBSO
The Melbourne University Biomedicine Students' Orchestra, also known as MUBSO, is a symphony orchestra at the University of Melbourne. Despite having "Biomedicine" in the name, MUBSO brings together students from all faculties of the University who share a love for classical music and a passion for charity. Founded in 2016, MUBSO is an UMSU affiliated club that offers a fulfilling creative outlet for students to foster their creative talents and serve the community. Since its founding, MUBSO has delivered seven major concerts: Into the Baltic, A Midsemester Night's Dream, Madam Amour, Dreamcatcher, Shine, Voyager, and Awakening.Besides major biannual concerts, MUBSO also has a strong medical focus through health-related community concerts, which have included charity performances at the Royal Melbourne Hospital, Deakin Edge in Federation Square, and various retirement communities. Through our activities, MUBSO has been able to connect students with a mutual love of music from various faculties across the university.Today, MUBSO has grown into more than just an orchestra, but also a close-knit family that thrives on the diversity of its members with hearts for music and charity. Together, we hope to make a meaningful and positive difference in our community, as we endeavour to bring our music to audiences of all ages and backgrounds. For this concert, we are proud to be supporting the Doctors Without Borders Australia, and concert proceeds will go towards their mission.
MUBSO COMMITTEE
PRESIDENT
Jasmine RouVICE PRESIDENT
Jessica ChungSECRETARY
Felix Geake-RansomeTREASURER
Eric WangPUBLICITY OFFICER
Bhadra Rajendren PandalaiEVENTS AND SPONSORSHIP OFFICER
Dash ParkLIBRARIAN
Yuki GohCATERING MANAGER
Paul Park

CONDUCTORS
---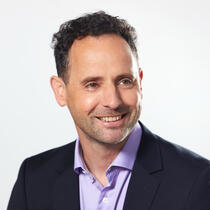 NICHOLAS BOCHNER
Nicholas joined the MSO in 1998 as Assistant Principal Cello, and always having had a strong commitment to music education and community engagement, was appointed the Cybec Assistant Conductor for Learning and Engagement in 2020. In this role he has explored classical favourites in the Ears Wide Open series, conducted MSO for Schools performances, and hosted a number of live-streamed events.After training in Adelaide and London, Nicholas spent 3 years as Artist-in-Residence at the University of Queensland as part of the ensemble Perihelion, forging a strong reputation as an exponent of contemporary music.In 1998 he joined the Melbourne Symphony Orchestra (MSO) as Assistant Principal Cello. Since then he has appeared as a soloist, chamber musician and recitalist. He has also taught cello and improvisation at the Australian National Academy of Music (ANAM).In 2010 Nicholas was awarded the Dame Roma Mitchell Churchill Fellowship to spend 2 months looking in depth at the LSO's iconic Discovery program and at the use of improvisation in training classical musicians at the Guildhall School of Music.In 2016, Nicholas' considerable experience as an orchestral musician and his passion for communication led him to undertake a fellowship at ANAM where he developed, conducted and presented educational concerts for primary school children.During the fellowship he was mentored by Paul Rissmann, Graham Abbott and the legendary Richard Gill AO.Since then he has presented educational concerts for children and adults for MSO, ANAM and the Melbourne Chamber Orchestra. He is also the conductor of the Melbourne University Biomedical Students' Orchestra.In support of his work as an education presenter, Nicholas has been studying conducting with Benjamin Northey and won a coveted place at the TSO's 2019 Australian Conducting Academy.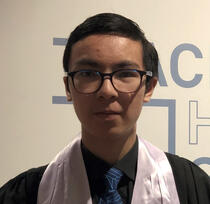 YUKI GOH
Yuki is currently an undergraduate student at the Melbourne Conservatorium of Music majoring in Composition. He is also currently the Assistant Conductor of the Heidelberg Symphony Orchestra.Having received tutelage on three instruments – piano, viola and harp – Yuki has had experiences as a soloist, chamber musician and orchestral player. He has performed with several musical associations including Melbourne Youth Orchestras, Gilbert & Sullivan Opera Victoria and the Australian New Goldberg Orchestra. His highlights include touring Spain and the USA in 2018 and 2020 respectively with the Scotch College Symphony Orchestra during his secondary school years, performing both as a harp soloist and a violist.He made his conducting debut at a combined schools orchestra charity performance in 2019, a concert organised by students which raised over $4000 for the Skyline Foundation. He has conducted other student orchestras ever since, including the Melbourne University Biomedicine Students' Orchestra (MUBSO). His mentors include John Ferguson, Nicholas Bochner and Christopher Kopke. In July 2022, he will be conducting Prokofiev's Peter and the Wolf with the Heidelberg Symphony Orchestra as their Assistant Conductor at a Children's Concert.Once again, Yuki is grateful to have been given the opportunity to conduct MUBSO alongside Nicholas Bochner. This afternoon, Yuki will be conducting the world premiere of his orchestral composition After Rain Comes the Rainbow as well as selections from Dvorak's Suite in A Major 'American.'

PROGRAM NOTES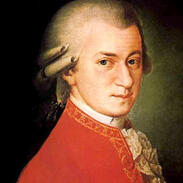 WOLFGANG AMADEUS MOZART
(1756 – 1791)Overture to The Magic Flute, K.620Mozart's singspiel Die Zauberflöte (The Magic Flute), which premiered in the final year of his life, was his final and greatest operatic success. The initial idea for the opera came from its librettist Emanuel Schikaneder (who performed the role of bird-catcher Pagageno at the premiere). Having a multifaceted career in the world of theatre, Schikaneder managed the enormous Freihaus-Theater an der Wieden from 1789, and he approached Mozart with an idea for a fantasy-themed opera. He took the plan on board and composed the opera whilst residing in a small garden house near the Theater an der Wieden, where the work was premiered to a hall of full capacity with Mozart himself directing from the keyboard.The opera tells the tale of protagonist Tamino, who is sent by the Queen of the Night to rescue her daughter, Pamina. The Queen claims the Pamina has been kidnapped by the evil Sarastro. Setting out with sidekick Papageno to Sarastro's temple, Tamino later discovers that it is in fact the Queen, not Sarastro, who is evil. Despite the light-hearted setting, the opera explores the issues of courage, illusion, and romantic love, to name a few.The overture opens with a majestic proclamation of three chords which recur at important moments in the opera, including a section in the middle of the overture. Following a slow introduction, the overture springs to life with a buoyant and exuberant fugato in which the main subject is stated by different sections of the orchestra at different times. Energy and optimism are largely maintained throughout the remainder of the overture (although briefly interrupted by the three-chords motif and shades of unease in the development), an optimism befitting of Mozart's most joyful and famous opera.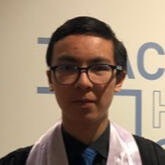 YUKI GOH
After Rain Comes The Rainbow
Program Note written by Yuki Goh2020 was a year of challenge and hardship for many people, and every composer and creative individual dealt with the struggle in their own ways. I did so by writing this piece during the long second lockdown in Victoria, not necessarily to reflect the turmoil in our lives back then, but to provide both myself and listeners with reassurance and consolation for what we were going through. I therefore wanted to make this piece personal, emotional, and something I would wish to listen to over and over again as a source of 'comfort music.' I could not get a live orchestra to record this piece back then, so I produced a MIDI mock-up upon completion.The name of the piece was taken from the front cover of my 2020 emotional journal, a farewell gift from a secondary school teacher. It is a title which reminds us that no matter how difficult our lives may be, we will always be rewarded at the end. It is only a matter of waiting patiently for the storm to pass before the rainbow can finally appear.
Inspired by the music of Pyotr Ilyich Tchaikovsky and Disney, After Rain Comes the Rainbow is characterised by lyrical melodies. The main theme is first stated as a calm and serene flute solo, a theme which is restated several times throughout the piece under different forms of orchestration. Following a stormy climax in the middle, the piece develops towards its emotional peak before receding into a state of calm.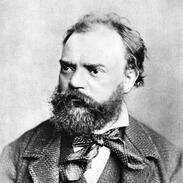 Antonín Dvořák
(1841 – 1904)Suite in A Major 'American,' Op. 98bDvořák originally wrote his five-movement Suite in A Major for solo piano in 1894 during his time in New York, despite him having first conceived the work in terms of orchestral sounds. He orchestrated it a year after its composition, but the orchestral version was not published until 1911, seven years after his death.The seeds of the piece came from Dvořák's own musical sketch books, in which he kept vague remarks such as "people singing in the street." These cells developed rapidly into a coherent work of music. It is unsure whether Dvořák's themes come from the folk music of the New World or from Czech music, but the fusion of American influence with Slavic tradition rings clear throughout the piece.
The orchestral version of the suite differs from the original intimate composition for piano in the way that Dvořák enhanced certain moments of simplicity, especially in the fourth movement which is imbued with a more pastel shade. He also lends greater orchestral richness to the opening of the first movement as well as greater vitality and spirit to the finale.This afternoon, the orchestra will be performing a selection of movements (1, 4 and 5) from the suite.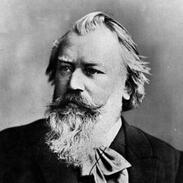 Johannes Brahms
(1833 – 1897)Symphony No.2 in D major, Op. 73"The new symphony is so melancholy that you won't stand it. I have never written anything so sad, so minor-ish: the score must appear with a black border. I have given enough warning."
- Johannes Brahms joking about his 2nd symphonyThe swift composition of his second symphony during the summer of 1877 in an Austrian lakeside village starkly contrasts the twenty years Brahms took to compose his first symphony. Whereas his first symphony was an intense, colossal work that features a struggle-to-triumph trajectory, much like Beethoven's Fifth, Brahms' second symphony is a lot more serene and pastoral, inspired by the scenery of the village in which he stayed when composing the work. That is not to say that there are hues of darkness and troubled waters in the symphony.The first movement begins with a three-note motif (a motif which pervades all four of Brahms' symphonies) stated by the lower strings, introducing a reposeful first subject in the horns, before it is taken over by the winds. The second subject, played by the violas and cellos, is an expressive yet melancholy theme in F-sharp minor reminiscent of Brahms' Wiegenlied ('Cradle Song'). The development section oscillates between storm and calm at certain points, while the extended coda featuring solo horn and 'raindrop-like' pizzicato from the strings brings the movement to a peaceful close.The second movement is perhaps the most chromatic and solemn of the four movements. A yearning cello melody opens the movement, a melody which is tonally unstable and does not seem to resolve until its final restatement at the end of the movement. Brahms exploits this instability and chromaticism to create ongoing contrasts between tranquillity and turmoil. A more graceful, syncopated theme is introduced by the woodwinds later in the movement, but it gradually develops into an uneasy, tumultuous middle section.The third movement is an Intermezzo featuring a playful main theme from the oboe. With its unique formal structure, Brahms modifies this main theme through metric transformation and rhythmic contrasts.The finale is an exuberant and joyous ending to what is often considered Brahms' 'happiest' symphony. From the hushed whispers of the main theme at the beginning of the movement springs an explosive outburst of an A Major dominant seventh arpeggio before the main theme is stated (though modified) in a new sparkling light. A calm and mysterious section in the second part of the development contrasts the largely extroverted nature of the movement, before the symphony races towards its brilliant and satisfying conclusion.